On the occasion of the 2021 summer solstice, Dreams & Design invited me to name my favourite contemporary art shows happening this summer. I'm sure many of you can't wait to travel again and finally be able to experience and communicate with art in person. However, if you can't make it to London, you can still follow my Instagram account @criview for updates on art events and exhibitions!
1. Tracey Emin / Edvard Munch: The Loneliness of the Soul
18 May – 1 August 2021 @ Royal Academy of Arts
If you are interested in the themes of love, sexuality, loss, grief, longing, and solitude, then the works by the British contemporary artist and the Norwegian Expressionist painter have a lot to offer you. This a deeply personal, emotional and raw joint exhibition that has been extended thanks to David Hockney. He agreed to move his own show into a different part of the gallery to allow Emin's to remain in the Gabrielle Jungels-Winkler Galleries.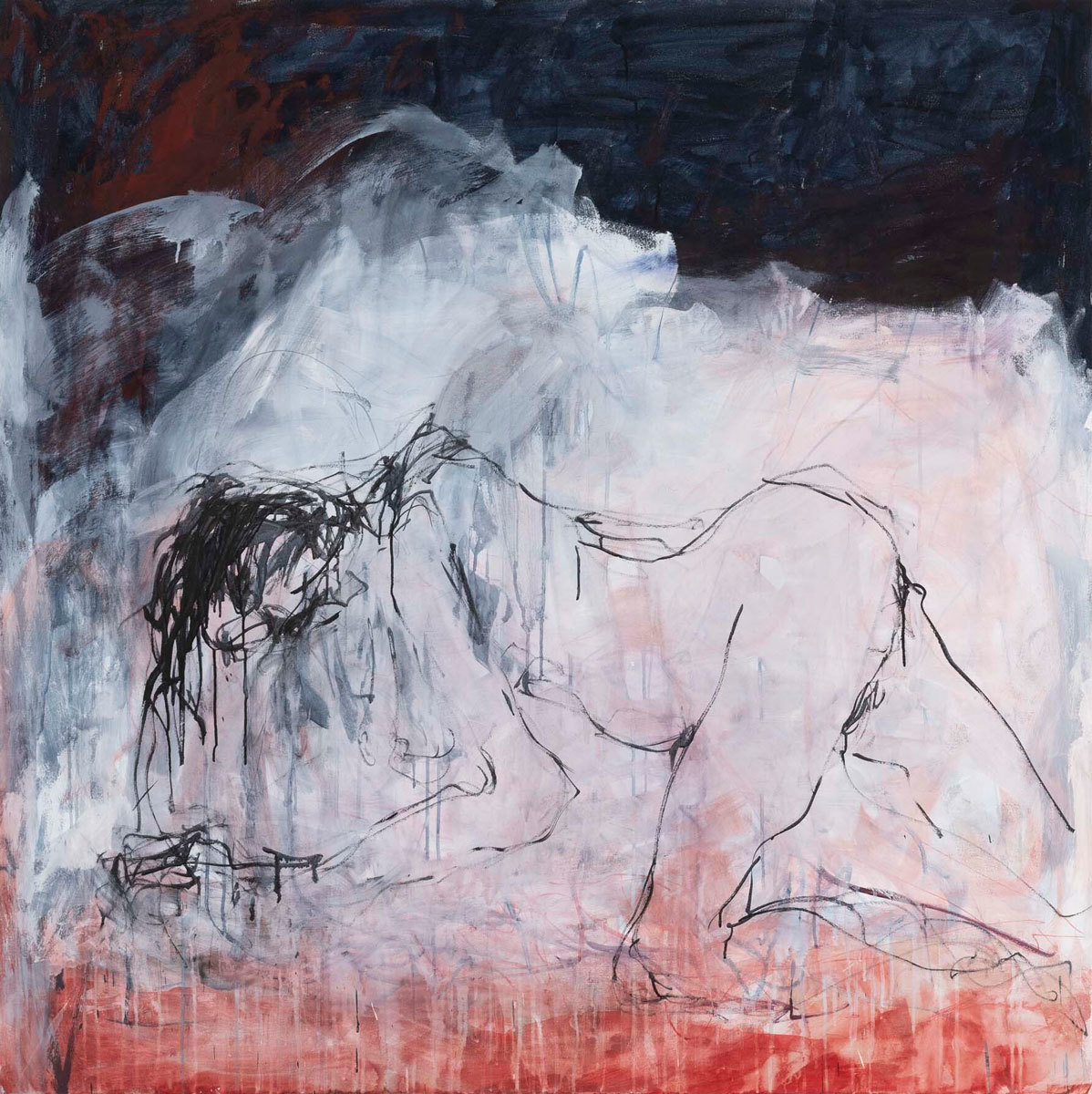 Tracey Emin, You Kept it Coming, 2019. © Tracey Emin. All rights reserved, DACS 2020.
2. Alice: Curiouser and Curiouser
22 May – 31 December 2021 @ Victoria and Albert Museum
Be ready to fall down the rabbit hole at the V&A's spectacular exhibition about Alice's Adventures in Wonderland! It's an immersive and theatrical show highlighting the story's origins, adaptations, and reinventions since the English writer Lewis Carroll wrote the homonymous novel in 1865.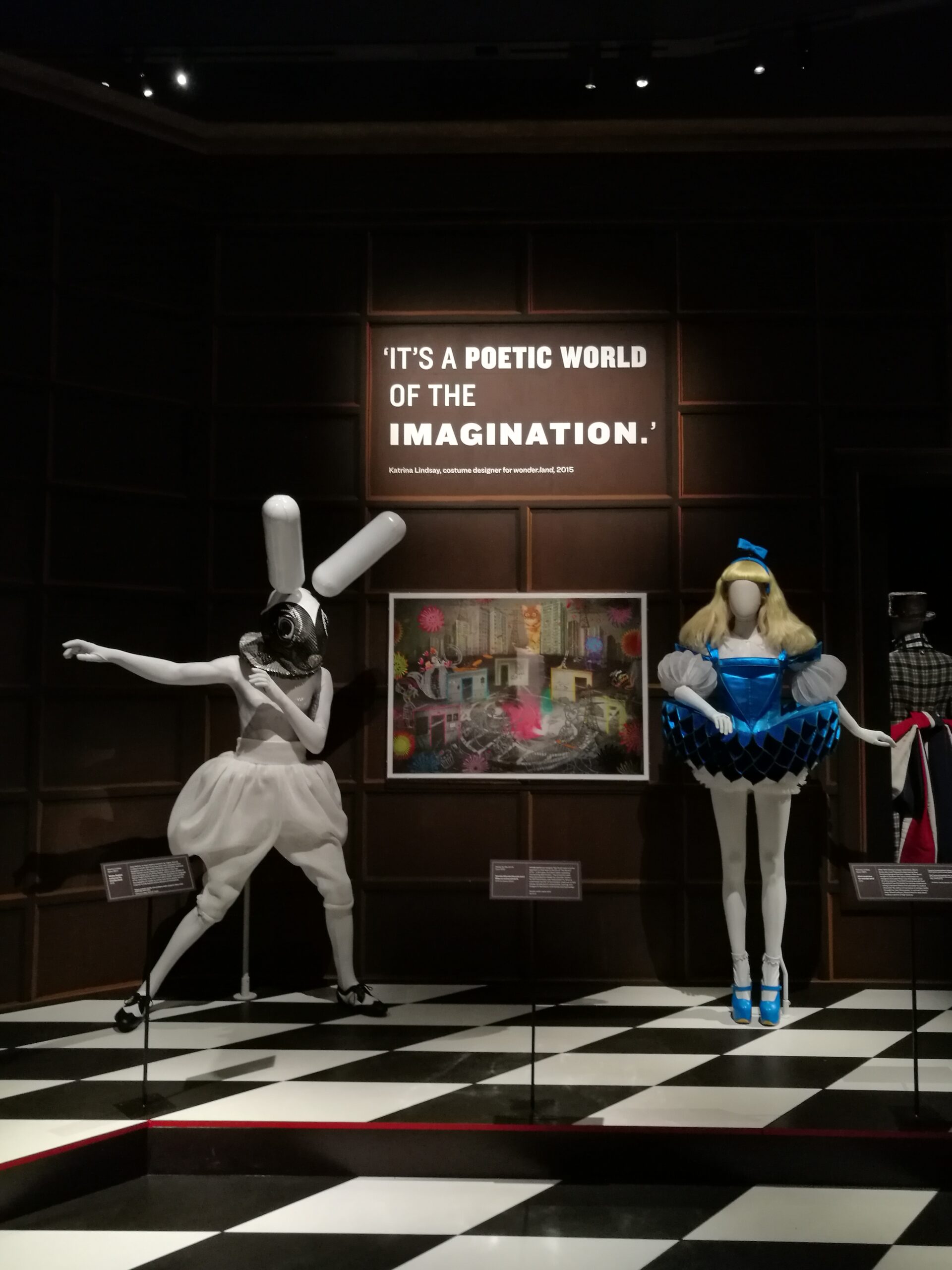 Katrina Lindsay, White Rabbit costume for wonder.land, 2015 and Alice costume for wonder.land, 2015. © Katrina Lindsay. National Theatre. Photo © Cristina Ricci.
3. Ryoji Ikeda
20 May – 1 August 2021 @ 180 The Strand
Whether you are already familiar with the Japanese visual and sound artist's work or not, you cannot miss his largest exhibition to date if you are in town! In this labyrinthine Brutalist cultural centre, 12 new and returning installations – some of which are site-specific and immersive – will catapult you on a sensory journey in Ikeda's mind-blowing digital universe. My favourites? test pattern and spectra III.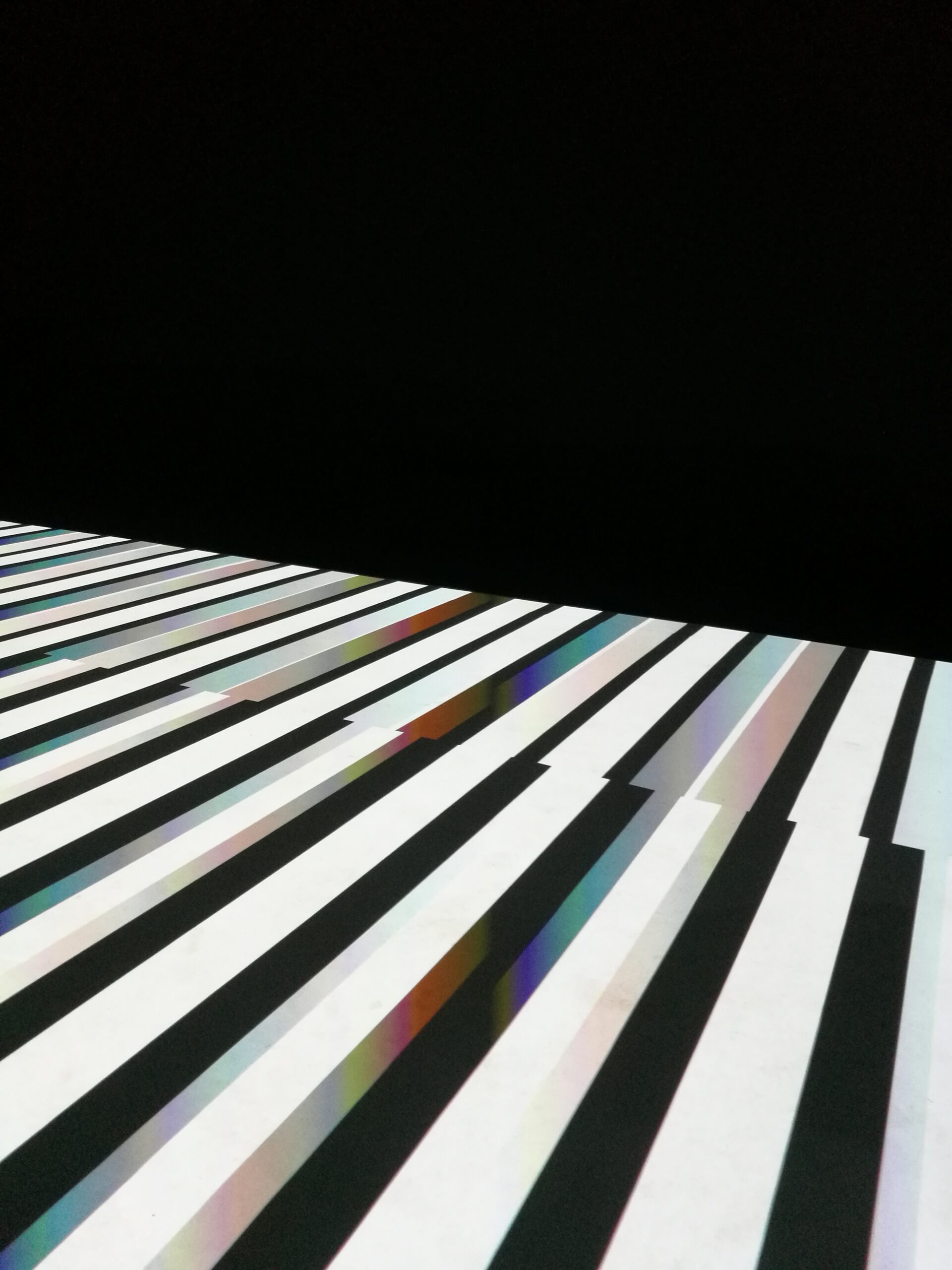 Ryoji Ikeda, test pattern, 2021. Photo © Cristina Ricci
4. Yayoi Kusama: I Want Your Tears to Flow with the Words I Wrote
4 June – 31 July 2021 @ Victoria Miro
Although there aren't any Infinity Rooms on display, the Japanese artist's thirteenth solo exhibition with the gallery focuses on the latest additions of paintings to My Eternal Soul series as well as bronze pumpkins and painted soft sculptures. Kusama is currently having major exhibitions around the world and this particular one is jointly presented by Victoria Miro, London, David Zwirner, New York, and Ota Fine Arts, Tokyo. Expect polka-dots, nets, organic shapes and to be transported into cosmic infinity!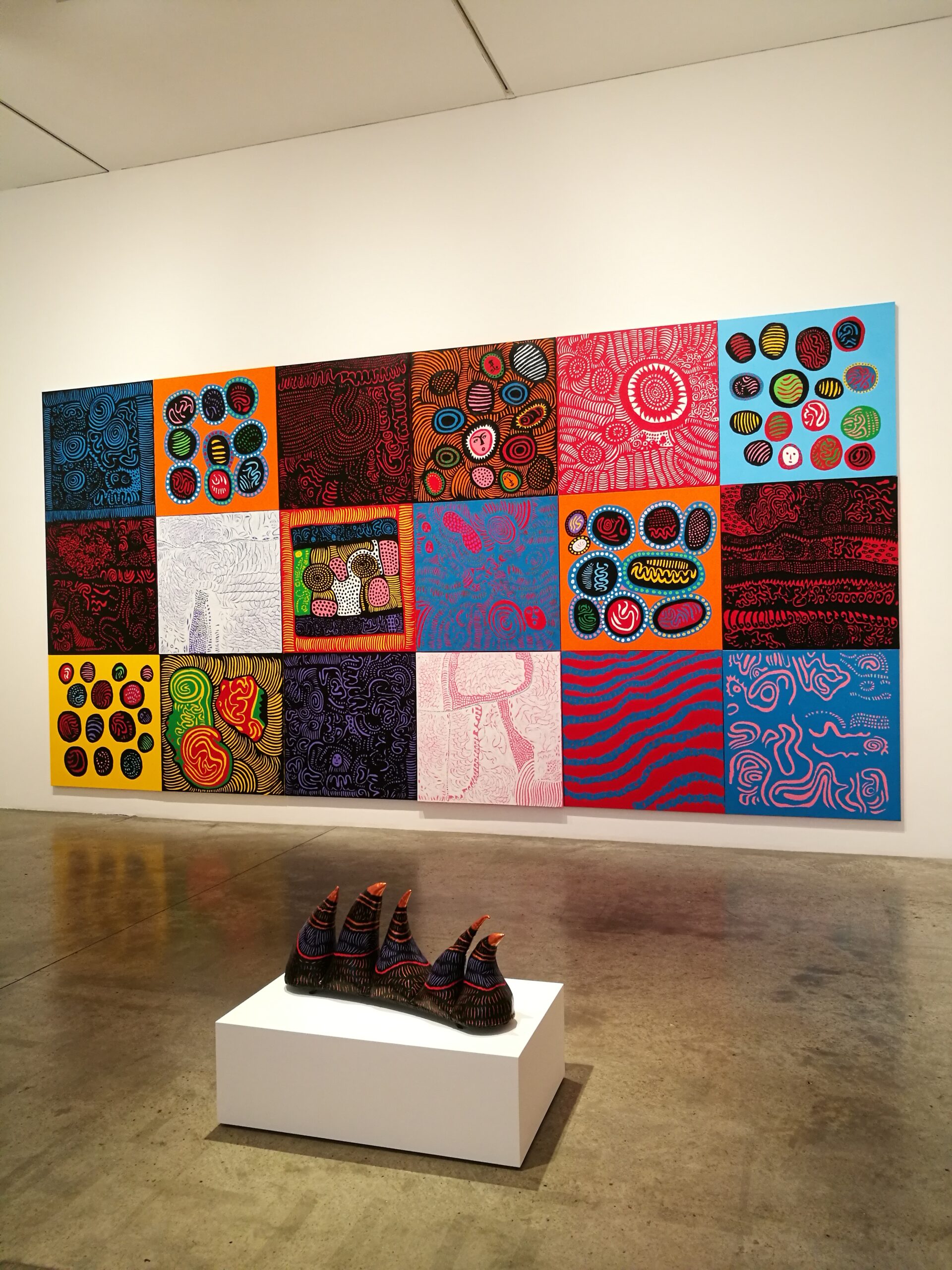 Installation view of Yayoi Kusama: I Want Your Tears to Flow with the Words I Wrote, at Victoria Miro, 2021. © YAYOI KUSAMA. Photo © Cristina Ricci.
5. JR: Chronicles
4 June – 3 October 2021 @ Saatchi Gallery
From Paris to Tel Aviv to Havana to Los Angeles, travel around the world through JR's large-scale photographs in urban centres. This is the contemporary French artist's largest solo museum show to date. It will present numerous iconic projects from the past two decades, including Portrait of a Generation (2004-6), Women Are Heroes (2008-9), and The Wrinkles of the City (2008-15).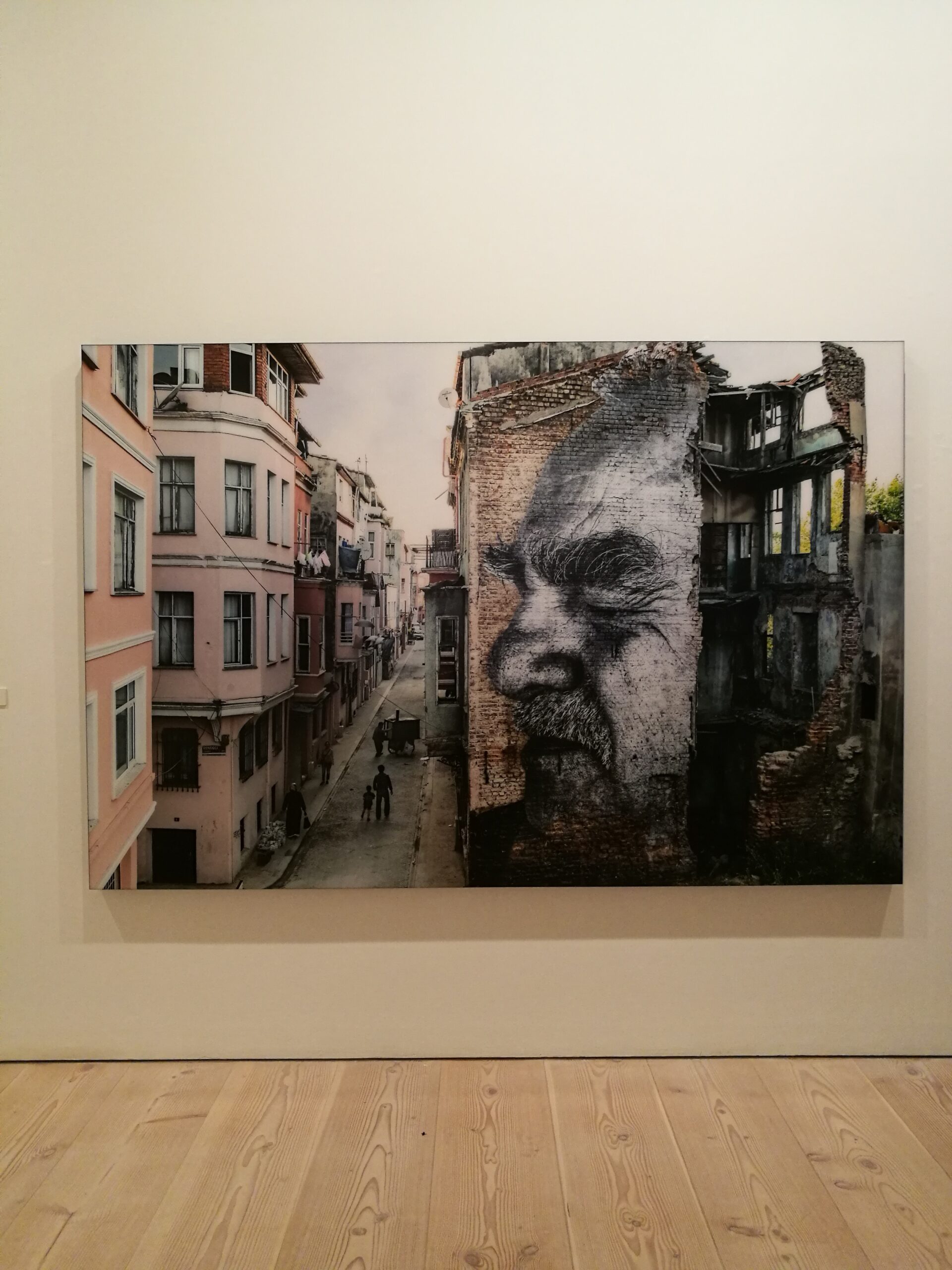 JR, The Winkles of the City, Istanbul, Kadir An, Turkey, 2015. Courtesy of Perrotin. Photo © Cristina Ricci.
6. Jennifer Packer: The Eye Is Not Satisfied With Seeing
19 May – 22 August 2021 @ Serpentine Galleries
In Jennifer Packer's first exhibition in a European institution, the American artist presents 34 paintings and drawings from the 2010s to 2020. By combining observation and memory, Packer has a completely political inclination to paint. This can be seen in the portraits of friends and artists from her New York circle, intimate interiors, and flower still lifes represented as funerary bouquets.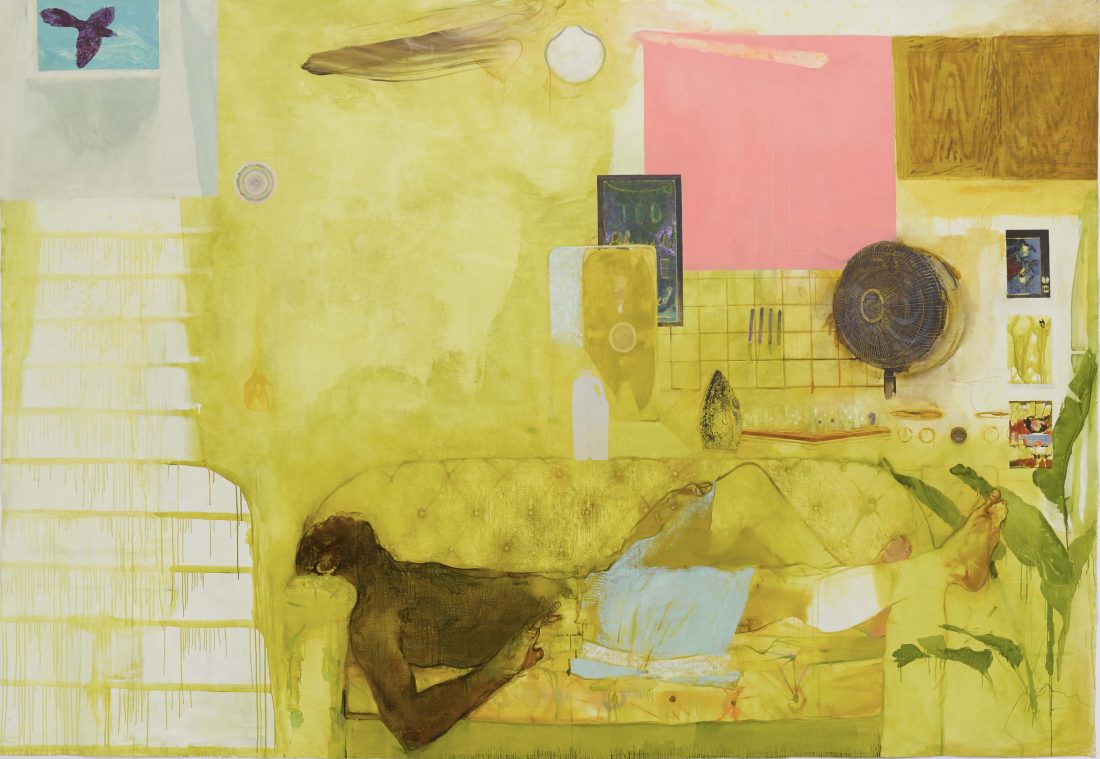 Jennifer Packer, Blessed Are Those Who Mourn (Breonna! Breonna!), 2020. Courtesy the Artist, Corvi-Mora, London and Sikkema Jenkins & Co, New York. Photo: George Darrell.
7. Paula Rego
7 July – 24 October 2021 @ Tate Britain
Finally, if you ask me, I think this will be the exhibition highlight of the summer. The Portuguese-born visual storyteller spent most of her life in London and will now have her largest retrospective to date in the country. Over 100 works will be on display. They range from paintings and pastels to etchings and collage. All of them are statements of her figurative style inspired by folk tales, legends, children's literature, and history painting.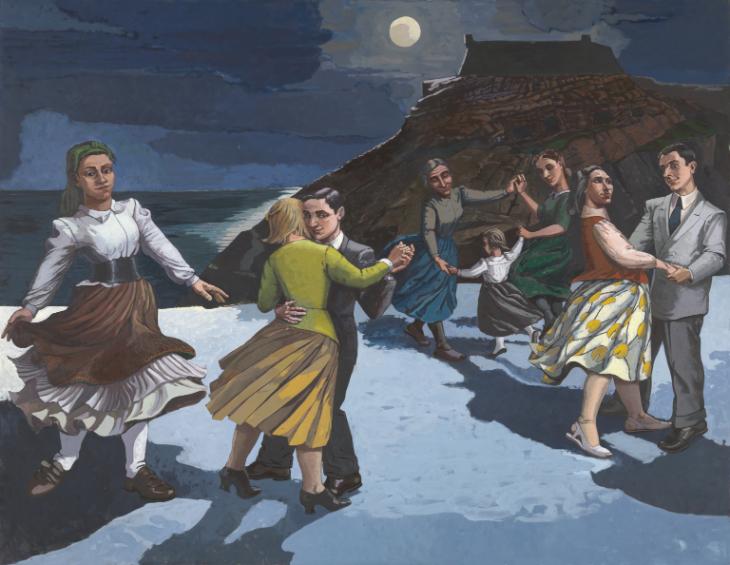 Paula Rego, The Dance, 1988. Tate. © Paula Rego.