Are you staying in London over the summer or are you planning to visit in the next three months?
Either way, here are 10 exhibitions you shouldn't miss – happy reading!
Cornelia Parker
19 May – 16 October 2022 @ Tate Britain
An explosive show by one of the most important British contemporary artists. Through playfulness and storytelling, Cornelia Parker transforms everyday objects to tackle violence, ecology, and human rights. Expect large-scale installations, innovative drawings (think snake venom mixed with black ink + antidote mixed with white ink), prints, photographs, and films. Beyond the nine rooms, you'll also find some works in the free permanent collection.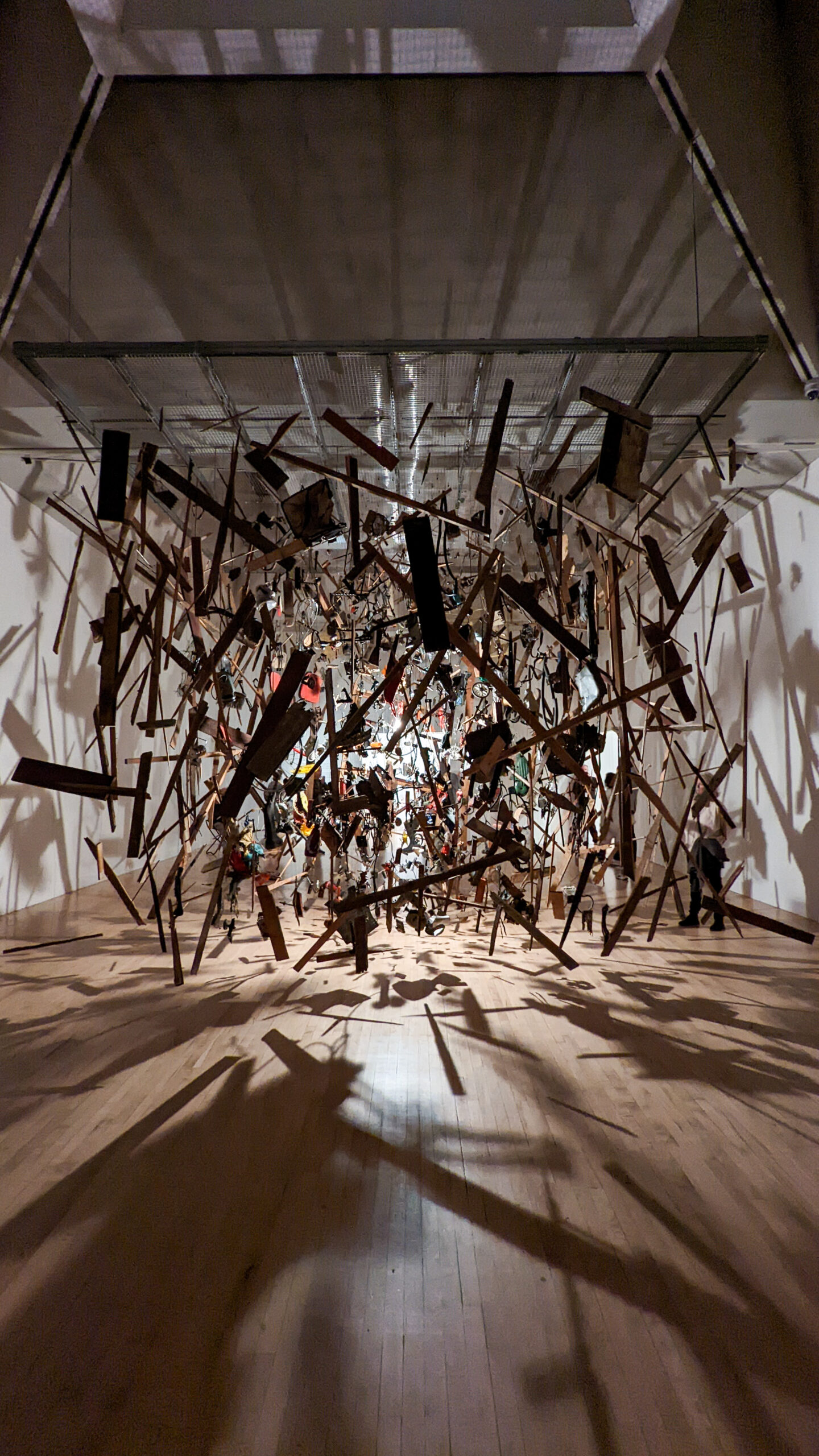 Cornelia Parker, Cold Dark Matter: An Exploded View, 1991
Fashioning Masculinities: The Art of Menswear
19 March – 6 November 2022 @ V&A
Enter a world where designers, tailors, artists, and sitters delineate the shifting modes of portraying masculine style through sculpture, paintings, photography, and fashion. There is a gorgeous indigo Gucci velvet suit worn by Harry Styles and a space-age-inspired black sequinned Haider Ackermann suit that Timothée Chalamet wore to the premiere of Dune. Also, get ready to dance in the final room with a film commissioned for the exhibition.
Surrealism Beyond Borders
24 February – 29 August 2022 @ Tate Modern
Find Surrealism beyond the Venice Biennale: if you are craving some magical and otherworldly works but can't make it to La Serenissima, head to Tate Modern and you'll find 11 rooms dedicated to this 20th-century revolutionary cultural movement. It's a group exhibition that goes beyond Paris in the 1920s; artists all around the world aimed to subvert reality and find the uncanny in the everyday, including those in Buenos Aires, Cairo, Prague, Seoul, and Tokyo.
Future Shock
28 April — 28 August 2022 @ 180 The Strand
The subterranean spaces of this super cool cultural centre have been transformed once again with mind-blowing immersive installations that blur the boundaries between the physical and the virtual through pioneering digital technology. The first work freaked me out because I had just finished watching Stranger Things S4 and the vibes (especially the loud sounds) were very similar to the tv show — but five mins later, I was in awe. I consider it already the best exhibition of the year.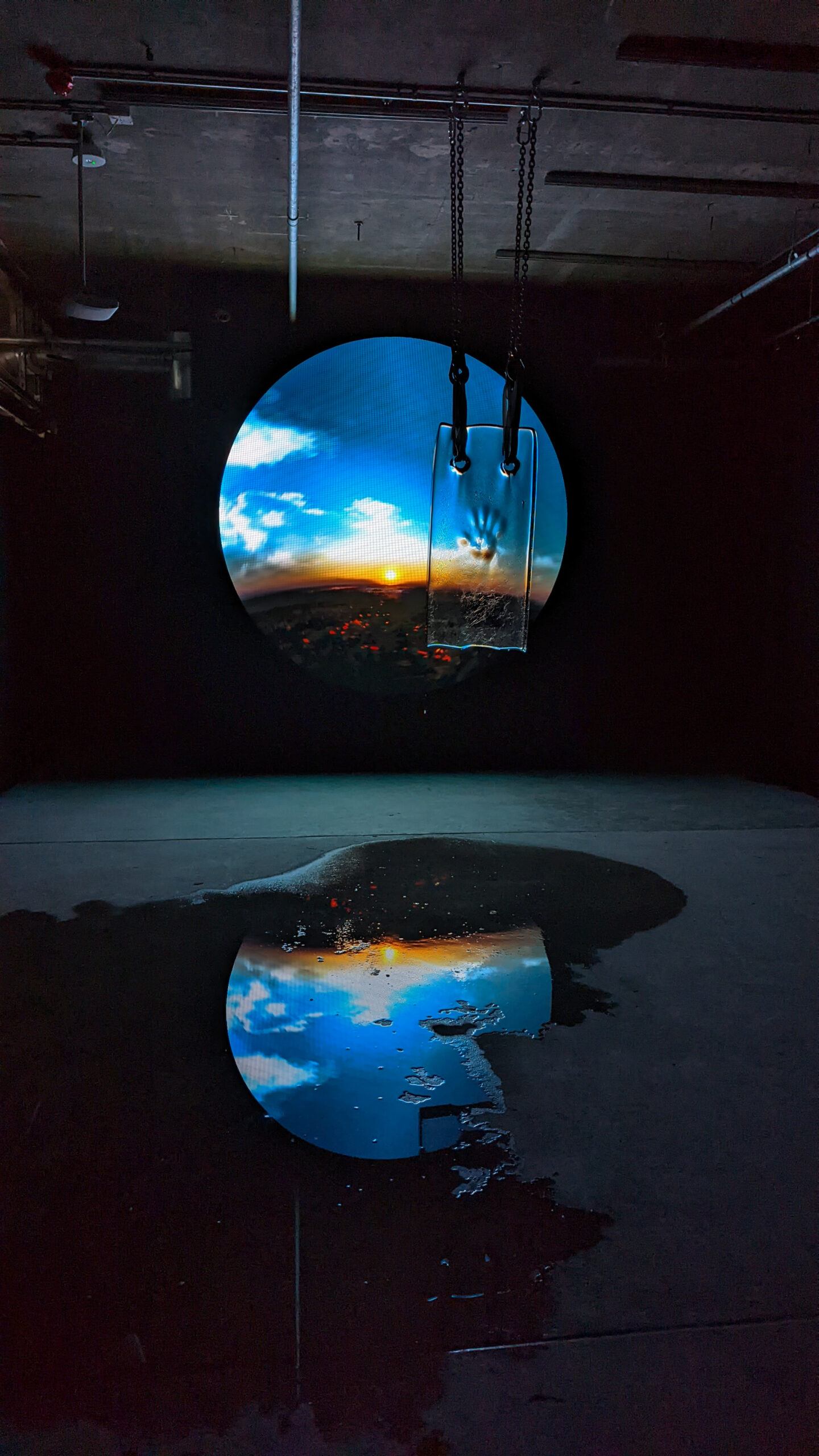 Caterina Barbieri and Ruben Spini, Vigil, 2022
Edvard Munch: Masterpieces from Bergen
27 May – 4 September 2022 @ The Courtauld Gallery
Fancy a trip to Norway without leaving the UK? The recently reopened Courtauld Gallery has partnered with KODE art museums in Bergen to show 18 paintings by Edvard Munch for the first time in British land. Gaze at 1880s examples of Munch's realist period already manifesting his move towards the expressive and psychologically charged work he is best known for (aka, The Scream), and paintings from the 1890s depicting themes of human existence through visceral representations of the human psyche.
The Credit Suisse Exhibition: Raphael
9 April – 31 July 2022 @ National Gallery
One of the first ever exhibitions to explore the Italian Renaissance artist's brief but prolific career (he died aged 37). Painter, draughtsman, architect, archaeologist, and poet, Raphael contributed immensely to Western art history; think of working for two popes and painting frescos inside the Vatican Museums. The last room with portraits of his friends is my personal favourite. Let me know when you're coming, I'll probably be there!
Walter Sickert
28 April – 18 September 2022 @ Tate Britain
The first major retrospective of Walter Sickert at Tate in over 60 years demonstrates how he helped shape modern British art. His career as an actor explains the many theatrical references in his works and vision of everyday life. Performers in music halls, self-portraits, and nude portraits in domestic settings are colourful yet they tell complex stories. Some people may not like them, but there's no denying that they are truly fascinating.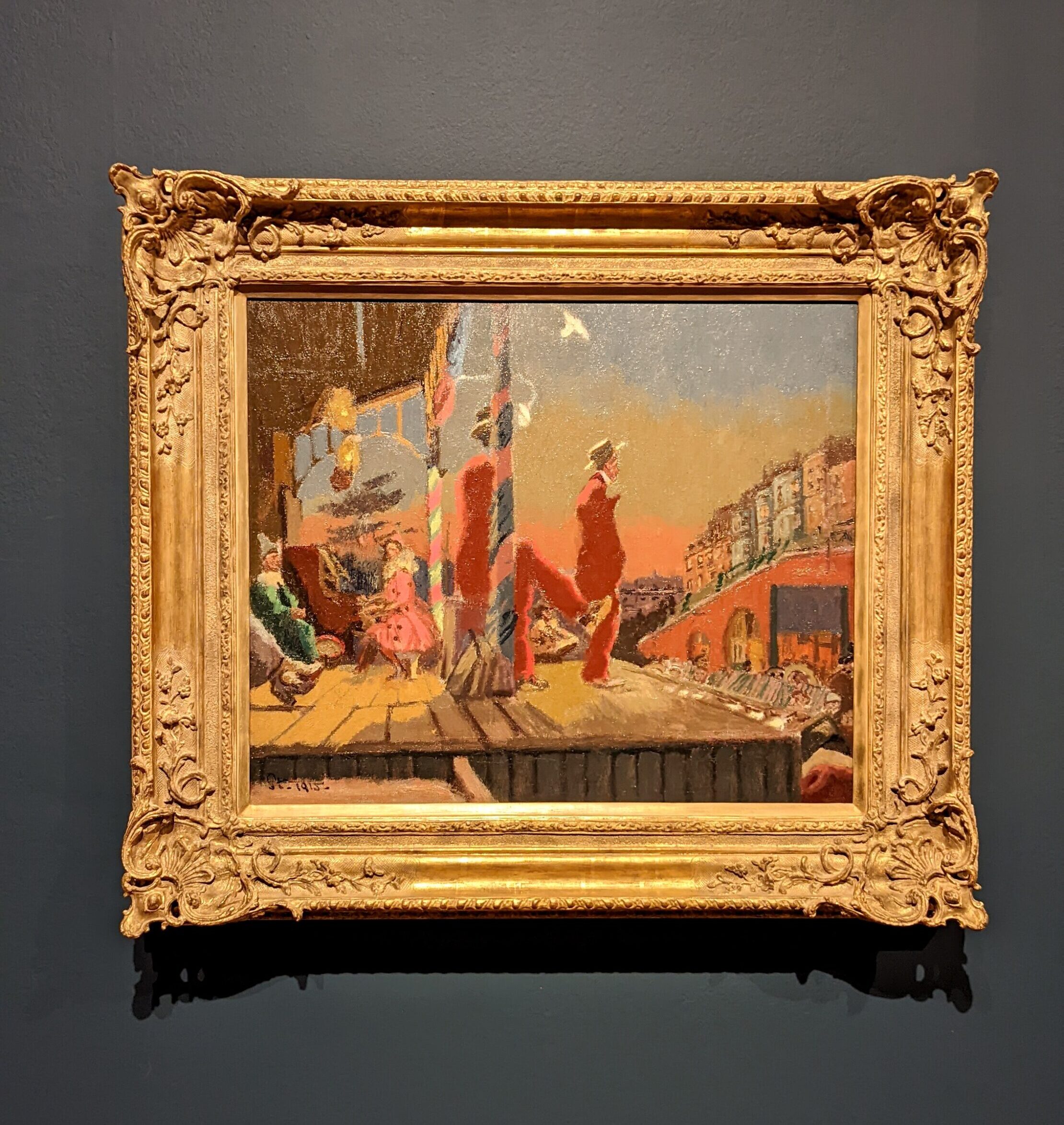 Walter Sickert, Brighton Pierrots, 1915
Vision & Virtuosity by Tiffany & Co.
10 June – 19 August 2022 @ Saatchi Gallery
The renowned jewellery retailer was founded in New York City in 1837 and opened its London store 150 years ago. This iconic exhibition brings together 400+ objects from the House's archives, showcasing the world's finest diamonds and its two core values — vision and virtuosity. Pop culture relics include the original script from Breakfast at Tiffany's and the 128.54-carat Tiffany Diamond, only worn by four women (Edwin Sheldon Whitehouse, Audrey Hepburn, Lady Gaga, and Beyoncé). The best part? It's free.
Our Time on Earth
5 May — 29 Aug 2022 @ Barbican Centre
It's time to look at the natural world in different ways. This is an immersive exploration of radical ideas for the way we live, using technology to bring us closer to nature and indigenous insight to reconnect us to our roots. While planning your visit, try to get your hands on tickets to the Conservatory (they are free and usually booked very fast) and walk through 1,500 species of plants and trees.
In the Black Fantastic
29 June –⁠ 18 September 2022 @ Hayward Gallery
In this group show, 11 contemporary artists from the African diaspora take us on a journey through science fiction, myth, and Afrofuturism to question our knowledge of the world. Step into a new environment between the real and the imaginary, and enjoy a variety of immersive aesthetic experiences via painting, photography, video, sculpture, and mixed-media installations. It's always a pleasure to visit this beautiful Brutalist building.