While commercial galleries were able to reopen their doors on April 12th, museums are still waiting for their turn, coming on May 17th.
Have you started hopping back from one gallery to the next?
Not sure which exhibitions are worth visiting first?
Here is my second round of exhibitions to visit after a long lockdown!
(Read my first 10 exhibitions highlights in Part 1)
Yayoi Kusama: I Want Your Tears to Flow with the Words I Wrote
4 June – 31 July 2021 @ Victoria Miro Mayfair
The incredible Yayoi Kusama returns to Victoria Miro this summer with her latest additions to My Eternal Soul series of paintings. These canvases will be jointly presented by VM, London, Ota Fine Arts, Tokyo and David Zwirner, New York. After visiting two shows of hers at the London gallery's location in Wharf Road back in 2016 and 2018, I personally CANNOT WAIT.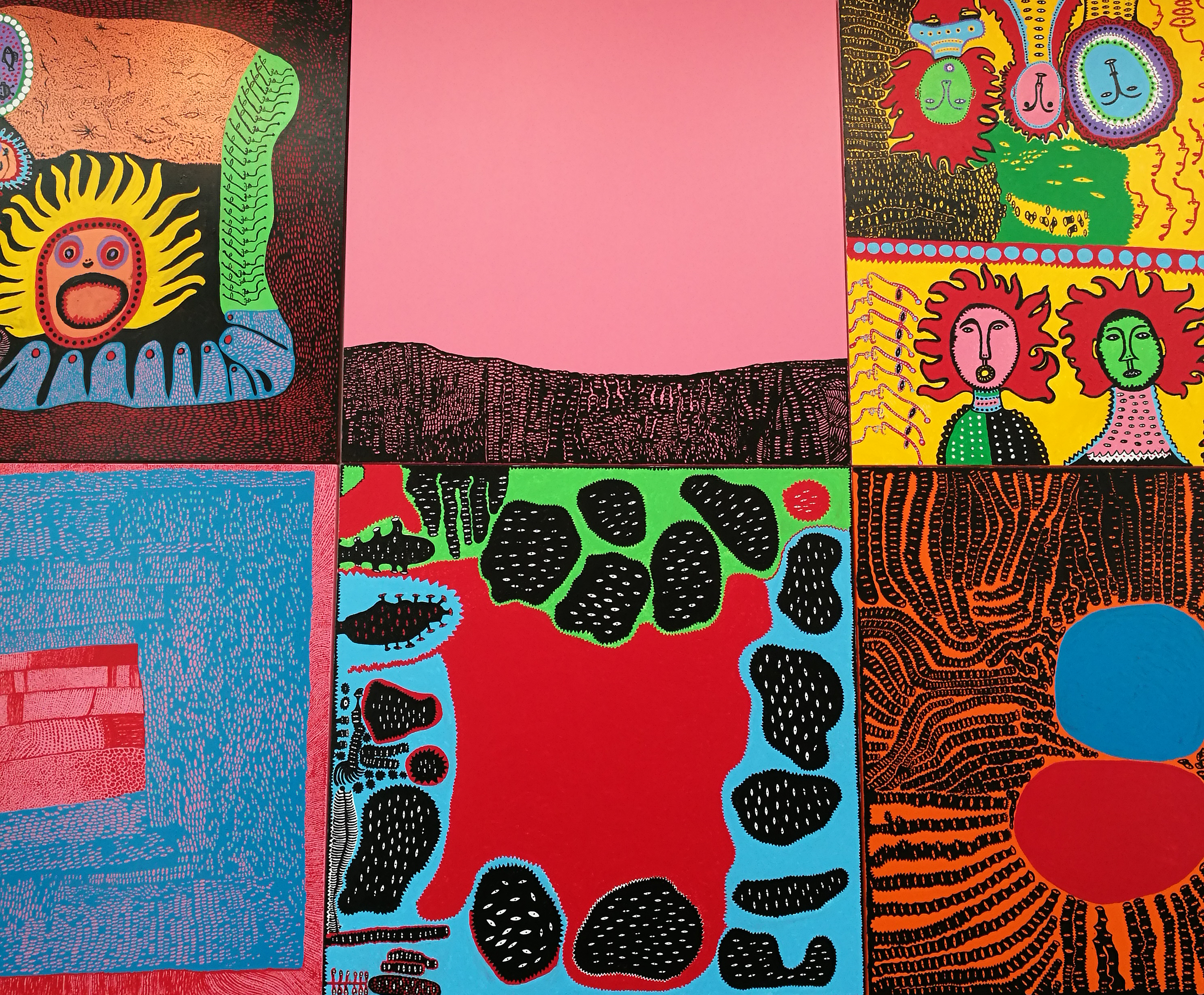 Installation view of Yayoi Kusama: THE MOVING MOMENT WHEN I WENT TO THE UNIVERSE, 3 October – 21 December 2018 at Victoria Miro Wharf Road.
Gaia
30 May – 1 July 2021 @ Old Royal Naval College
After finding out too late about Luke Jerram's breathtaking installation of the Earth last summer, Gaia is coming back to the Old Royal Naval College and will be placed in the stunning Painted Hall (actually, it was supposed to return at the beginning of January 2021 but the display was postponed – you can guess the reason). The giant-lit sculpture is an exact replica of our planet and measures seven metres in diameter! If you can't make it during the day sessions, don't worry: the Greenwich iconic building offers extended opening hours on Fridays, so you can experience Gaia in the evening.
James Barnor: Accra/London – A Retrospective
19 May – 22 October 2021 @ Serpentine Gallery
If you are looking for a photography exhibition, the Serpentine Gallery is the place to go to. The Kensington Gardens gallery is hosting a major survey of British-Ghanaian photographer James Barnor's work from the past 60 years, a period where he documented important social and political changes in London and Accra. With Spring finally at our doors, you can kill two birds with one stone: an hour (or so) of looking at interesting images and a beautiful walk through the park.
JR: Chronicles
4 June – 3 October 2021 @ Saatchi Gallery
If you – like me – are feeling bitter for not being in Florence to view JR's installation La Ferita (The Wound) covering the façade of Palazzo Strozzi, you can nonetheless get your contemporary French artist's fix at Saatchi Gallery this summer. This is set to be JR's largest solo museum show to date and will present numerous iconic projects from the past two decades, including Portrait of a Generation (2004-6), Women Are Heroes (2008-9), and The Secret of the Great Pyramid (2019).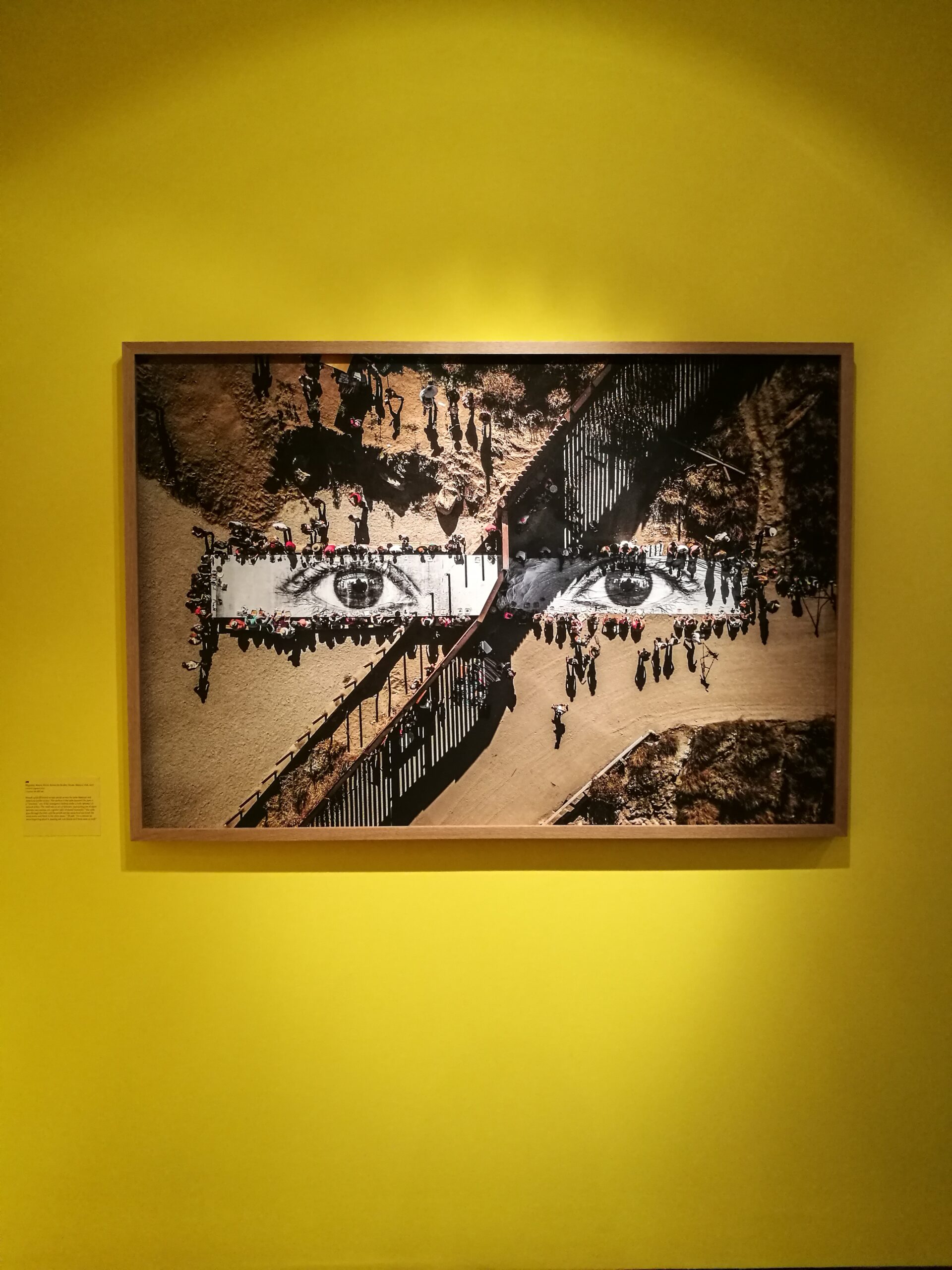 JR, Migrants, Mayra, Picnic Across the Border, Tecate, Mexico, USA, 2017
Julie Curtiss
14 May – 26 June 2021 @ White Cube Mason's Yard
Probably the exhibition I'm most excited about is Julie Curtiss's first in London!! The Parisian-born, New York-based artist will present new paintings, works on paper and sculptures. Her visual language focuses on the surreal nature of everyday life; the images are saturated in colour, evoking a dreamlike state where subjects and objects are juxtaposed in unexpected ways and cropped with a cinematographic eye. I don't want to do more research – for the first time, I just want to walk into the gallery and be surprised by the artworks!
Philip Colbert: Lobsteropolis
19 May – 6 June 2021 @ Saatchi Gallery
You may recognise the contemporary British artist Philip Colbert from the cartoon lobster persona he created. If you are a fan of his materialistic alter-ego, you should head down to Charles Saatchi's gallery to explore the UK's largest survey of his lobster-ous universe. Contemporary digital culture, mass consumerism, hyper-pop history paintings, and history are the focus of his attention, where the lobster plays the role of art protagonist.
Charlotte Perriand: The Modern Life
19 June – 5 September 2021 @ Design Museum
Are you familiar with the Chaise Longue Basculante and the Fauteuil Pivotant? Did you know it was Charlotte Perriand who designed them? The French architect and designer thought outside the box and had visionary ideas to help create a better society through better design. Discover her most famous interiors (recreated), furniture, sketches, and photographs that place her as a pioneer in the male-dominated world of design of the 20th century.
Ryoji Ikeda
20 May – 1 August 2021 @ 180 The Strand
The awesome Paris-based, Japanese visual and sound artist Ryoji Ikeda is returning to 180 The Strand after his previous participation in the group show Everything at Once in 2017. However, this time, Ikeda will take centre stage because this will be the largest exhibition of the artist's work ever! Through the numerous corridors and large spaces of the Brutalist building, visitors will encounter 12 artworks that will immerse them in a very interesting digital universe. I'm already excited to walk through the highly bright tunnel spectra III once again, after experiencing it at the Venice Biennale in 2019!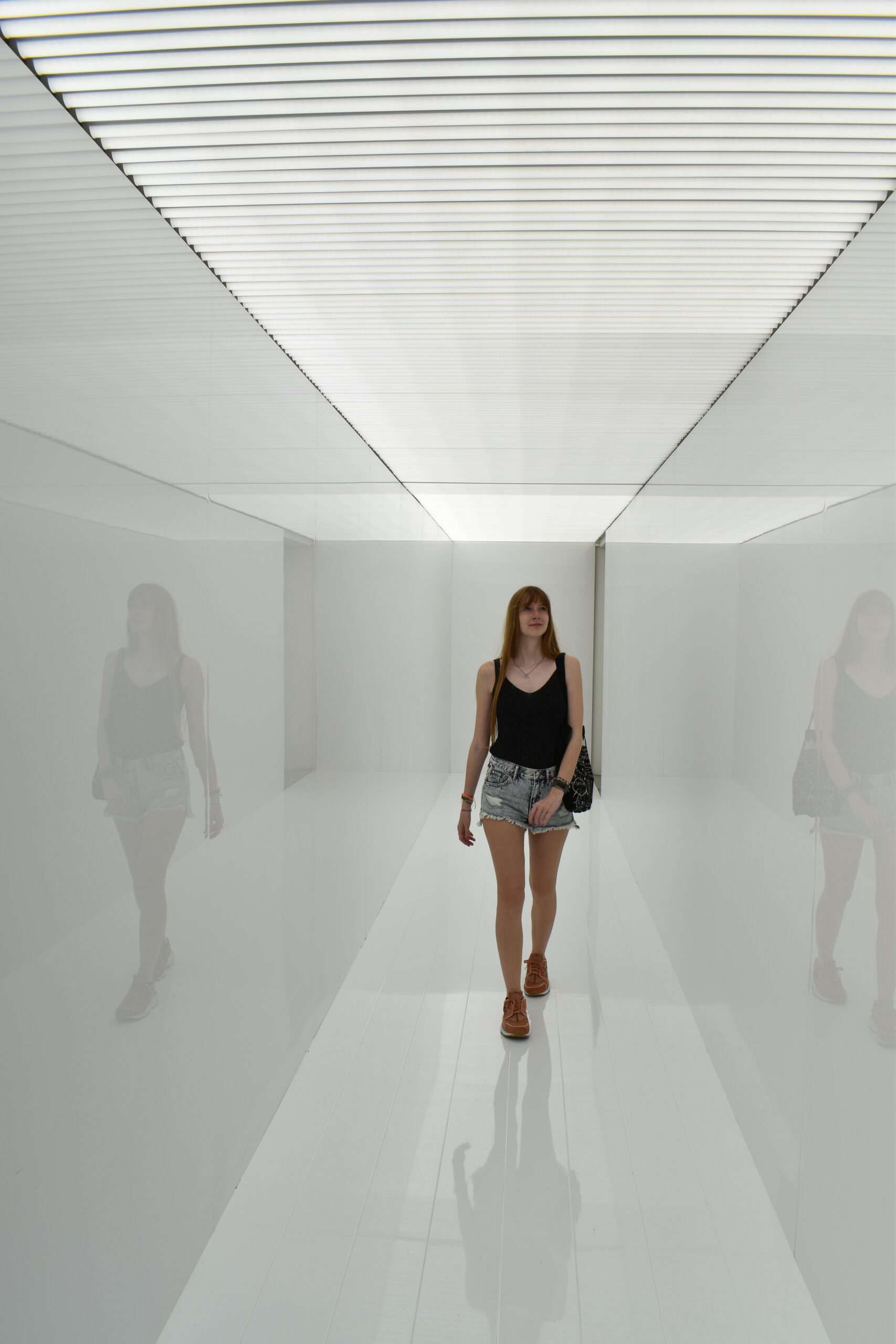 Ryoji Ikeda, spectra III, 2008/2019
Rachel Whiteread: Internal Objects
12 April – 6 June 2021 @ Grosvenor Hill, London
One thing you should not expect when you walk into Gagosian's gallery in Mayfair is to find Rachel Whiteread's practice of casting household objects, rooms, and buildings (see House, 1993) from the past four decades. Instead of casting existing objects, she has built original structures, some of which are made of found wood and metal and overpainted in white – a shift from the negative space characterising her well-known works in favour of a positive one.
End of a Century
7 October 2020 – 8 August 2021 @ Newport Street Gallery
Instead of showing works by artists part of Damien Hirst's personal collection, Newport Street Gallery is presenting a solo show of the British artist's early works. Themes of life, death, beauty, religion, and science emerge from the over 50 works on display, such as his iconic Natural History series, Spot Paintings, and Medicine Cabinets. I have been trying to visit this exhibition since November last year and now that the gallery has extended its closing date I think I might finally have my chance!