In early 2020, I was invited to share a few tips on how to spend time with art during quarantine for Visual Space, an online curatorial platform that aims to promote contemporary artists from all over the world. My recommendations are featured on the website's Art Blog section, which launched in May 2020.
Cristina Ricci who is based in London, is currently completing her MA in Contemporary Art Theory at Goldsmiths University. She is also a gallery enthusiast who is sharing art world news and visiting exhibitions all over London. One can follow her journey through her beautifully curated Instagram account @criview. During these hard times, where everyone is under lockdown, how do we engage with art? We asked Cristina to share with us a few ways to spend time with art during quarantine!
Unfortunately, I haven't been too up to date with the art world during lockdown because university deadlines are approaching. Nonetheless, these are some of my recommendations for spending time with art under quarantine!
Watch the beautifully shot and informative exhibition tours of

Andy Warhol

and

Aubrey Beardsley

on Tate's website.
At Tate Modern, curators Gregor Muir and Fiontán Moran discuss the pop art superstar through his family's migration to America, the practice of using screenprinting to reproduce images of film stars and death scenes multiple times, the experimental art studio 'the Factory' used as a social space, the move from his 'silver' period to the 'white', the dramatic change of lifestyle following Valerie Solanas's shooting, and the production of political and religious works in the last phase of his career.
At Tate Britain, curators Caroline Corbeau-Parsons and Alice Insley talk about the black and white drawings made in the late 19th century by the English illustrator Aubrey Beardsley. The works on the show span seven years of the artist's short life, during which he charmed but also shocked late-Victorian London through the depiction of nightlife, decadent lifestyle, independent women, and erotic scenes.
Experience the Royal Academy's exhibition on Belgian artist Léon Spilliaert through their 22-minute virtual tour. Born in the town of Ostend, Spilliaert was self-taught and influenced by the writings of Edgar Allan Poe and Friedrich Nietzsche. His visual representation of solitude, night-time scenes, and self-portraits are filled with an enigmatic atmosphere, and echo the works of painters like Edvard Munch. While the institution hasn't announced a reopening date yet, the good news is that the show has been extended until the 20th

September!

Immerse yourself in the stunning works of American realist painter Edward Hopper thanks to an incredible array of videos on the Fondation Beyeler's YouTube channel. With different lengths and formats, these live sessions and guided tours are helping viewers to uncover hidden secrets both in some of his most famous and lesser-known works.
Let's hope we can start travelling soon, as this is the number 1 exhibition to see on my list!
Read more than 200 art books made available by the Solomon R. Guggenheim Museum!
The publications can be downloaded for free on the Internet Archive website. Go crazy and select your favourite modern artists; there's Kandinsky, Picasso, Miró, Noland, Rothko, Lichtenstein, and many more.
Enrol in some free courses on Coursera!
The Museum of Modern Art is offering nine courses, ranging from art and photography to fashion and design. Throughout the various weeks of videos, readings, and quizzes in "Modern Art & Ideas" and "What Is Contemporary Art?", I had the chance to test my knowledge of certain modern and contemporary artworks and the opportunity to discover new artists.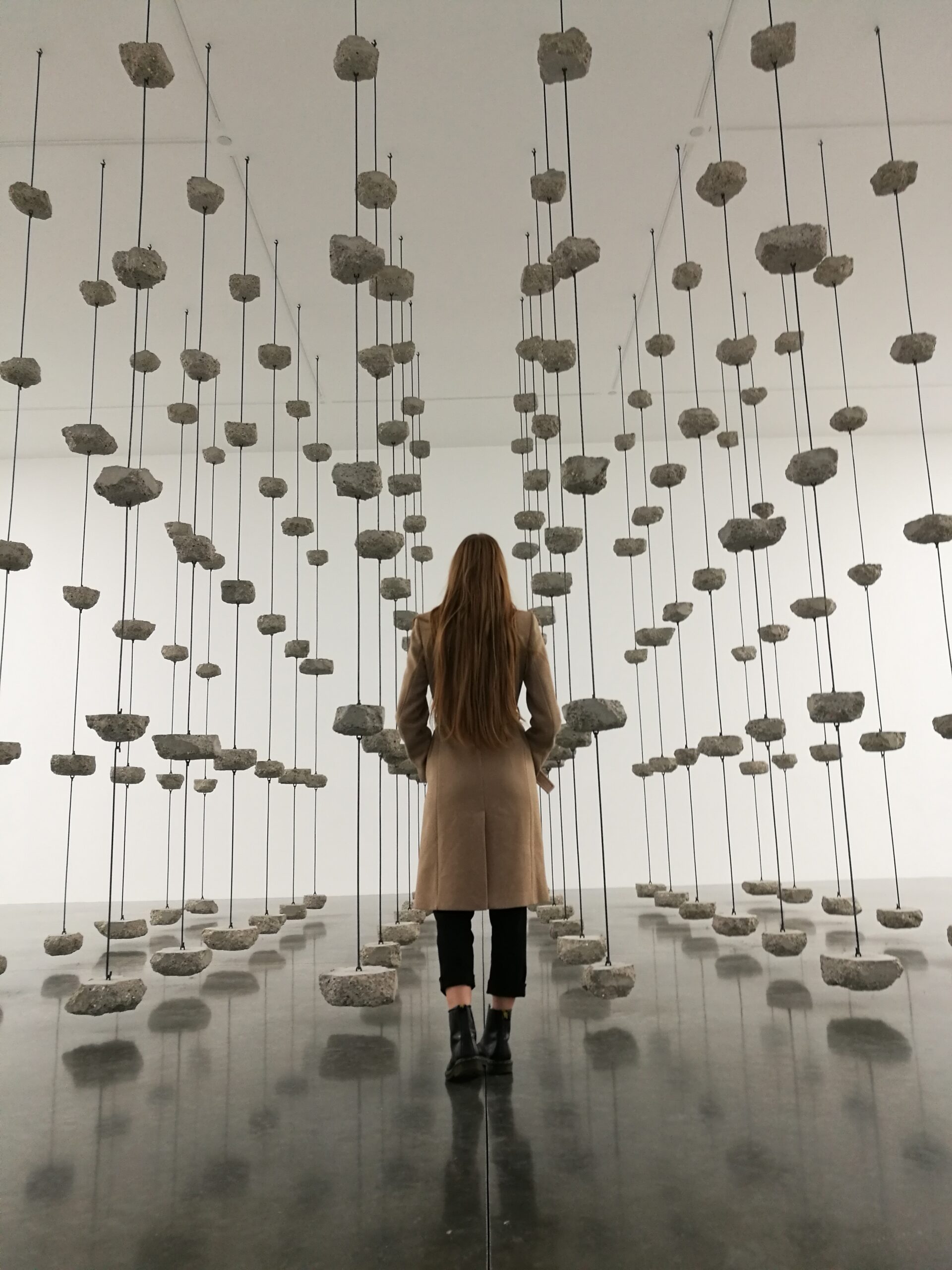 Mona Hatoum: Remains to be Seen, White Cube, London, October 2019